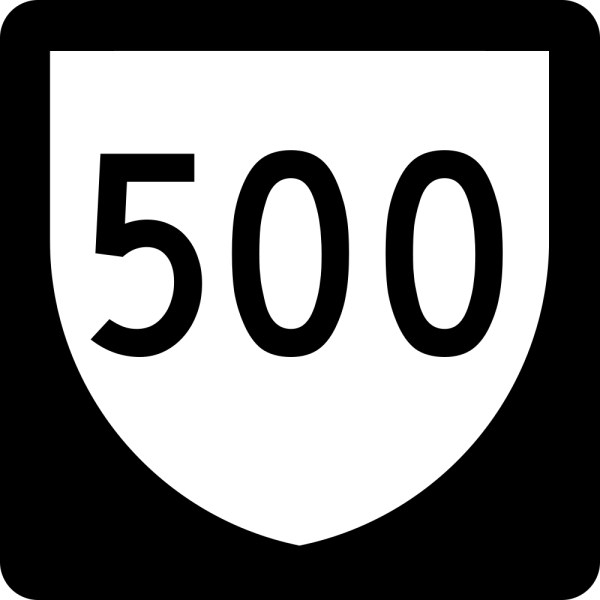 A little over a year ago, STOB began.  Back then it was sportstearsinourbeers.blogspot.com.  We've shortened our web address some since then, mainly because we couldn't have made it much longer without needing paragraphs...and they tell us those don't work well in web addresses.  In just over a year we have published 499 posts until I hit the "post" button on this little ditty, then go back and edit it to remove my misspellings I missed or try to catch most of the numerous grammar mishaps, then there will be 500.  500 posts is about 450 more posts than we initially thought we'd get page views.  Luckily we were wrong and the support has grown exponentially every month, week, day and hour since.
Now I know you maybe getting a bit misty eyed like myself, so I'll stop the reminiscing and I'll begin to cast my gaze upon the future 500 posts of STOB.  What will they look like?  What will they sound like?  Will I ever write a post while in a flying car?
Post 535 - Ken attempts to help the Gopher basketball recruiting efforts by setting up a "Run for Tubby" event in which participants raise money through sponsorships of them running in the charity race.  That money then goes towards under the table payments for recruits.  Unfortunately the whole idea gets shut down from potential lawsuits from Overeaters Anonymous taking issue with the word "tubby".
Post 557 - Derrick goes to the doctor to have his memory checked after saying "practice" in every Valkyrie interview, even after being reminded multiple times it was actually a tryout.  The diagnosis is severe amnesia. Derrick begins a post about this jarring diagnosis, forgets to post it.  Post #557 will always be remembered (except by Derrick) as the "lost post".
Post 558 - Ben announces Derrick's retirement from STOB due to his amnesia.
Post 559 - Luke announces his acceptance of STOB's multi-year offer to join on as the third member of STOB.
Post 600 - Ben announces in a post that he is undergoing gender re-assignment surgery.
Post 605 - Post operation Ben posts about his first tryout for Coach Tony Nguyen in his attempt to become a member of the LFL's Minnesota Valkyrie.
Post 615 - Ben reports the good news he is the new starting center for the Minnesota Valkyrie.  Unfortunately has to retire from STOB for lack of time.
Post 651 - With Ben and Derrick gone, Ken announces he is starting his own solo project, "News Laughs in My Coffee".
Post 652 - Luke announces that STOB is done as he is quitting and refusing to run STOB alone after Ken's departure.  Luke finishes his post with, "This crap wasn't my idea anyways."
Post 653 - NLMC fails miserably for Ken.  He remembers his password to sign into STOB and fires it back up after Luke left it for dead.
Post 655 - Ben announces his/her return after a short stint practicing with the Valkyrie.  He/she writes, "They hit too hard," referencing the rough treatment the other ladies gave him/her.  He/she also announces gender re-assignment back to his natural male.
Post 656 - Turns out that whole amnesia thing wasn't true after all for Derrick.  He actually forgot those things at the Valkyrie tryout because, as doctors put it, "He ain't that bright."
Post 657 - STOB Crew announces they will actually focus on sports again.
Post 700 - Valkyrie star Jana Skrtic tries out for the, soon to be, LA Vikings and gets signed.  Becoming the first female and Miss STOB in the NFL.  She takes Ryan Tannehill's (WHAAA?  Yeah that's what ends up happening in the draft) starting spot at QB.
Post 783 - NCAA announces it's expanding the field of the NCAA Men's Basketball tournament to 1000 teams.  STOB brings up the fact there aren't that many D-1 programs.  Amazingly the NCAA responds, "So?"  STOB and the nation accepts the NCAA's answer.
Post 807 - After Joe Mauer is put on the DL, he is caught by a STOB hidden camera making it rain at Deja Vu.  In the video he can be seen screaming while making it rain, "I makes it rain up in here, cuz I is da home town boi and dey pay me dat cash even when I fake dis injury!"  It goes down in history as the longest quote by anyone ever making it rain in a strip club.  Twins fan's rejoice at winning anything, even though setting a record for longest quote while making it rain is technically not "winning" anything.
Post 828 - Ken writes about how he, Paul Rome and other homer Minnesota fans still love Mauer because, "He is from here, we can't get rid of him." The pressure gets to the Twins to extend Mauer's contract even further.
Post 872 - Duke loses to Minnesota in the "Battle 4 Atlantis" basketball tournament.  Ben loses faith in the world and writes a 100000 word post about how, "This sucks."
Post 903 - Nebraska loses to Minnesota in football.  Derrick is crushed and sends 2000 straight tweets echoing Ben's sentiment that, "this sux." Derrick shortens his "sucks" to save his characters in Twitter, that is why he is the social media guy.
Post 904 - Ken writes a post bragging about the U of M's success over Ben and Derricks teams.  The comment section then blows up pointing out that those two games were the only games either Minnesota team had won the entire year.  Ken replies, "This is sucky."
Post 905 - Ben, Derrick and Ken do a podcast in which they explain why their losses suck more.
Post 945 - STOB Crew is there as the Valkyrie smoke the LA Temptation in the LFL Playoffs, ensuring the Temptation will not continue their dynasty.
Post 965 - With his surgically repaired knee, Ricky Rubio leads the Wolves to the one seed in the NBA Playoffs.
Post 977 - The Vikings secure the #1 overall pick after an atrocious season, but get to draft the newest greatest QB, RG-IIII!  Jana Skrtic retired from the NFL after winning the first game, the Vikings lost the remaining games without her.  Jana was quoted as saying, "I can't keep playing in the NFL.  I have bigger fish to fry, and that 'fish' is winning Miss STOB back to back."
Post 983 - The Lynx become back to back champs of the WNBA.
Post 987 - The Wild still suck, Paul Rome breaks it down while he has a mental breakdown.
Post 989 - Joe Mauer is caught in Deja Vu again...but this time after the Twins win in the ALDS of the MLB Playoffs.  They are satisfied by just getting out of the first round, the soft Twins fans are as well and they are swept in the ALCS.
Post 1000 - After so little sports tears in their beer with the current state of Minnesota sports the STOB Crew announces possibly changing their name.  The public outcry though makes them rethink the idea, and STOB continues on to live happily ever after.
Sheesh...seems like a few things will be happening over the next 500 posts.  Can't say I am looking forward to my gender transformations...but seems like we get things turned around in the end and that's all I can ask for.
Big thanks to all you STOB'ers for making our first 500 posts so great and supporting us even through the stinkers within that 500!
Though most of what we just listed likely won't happen, we do have some really big plans in the works in order to continue to improve STOB Blog.  So keep coming on back to see what is next!